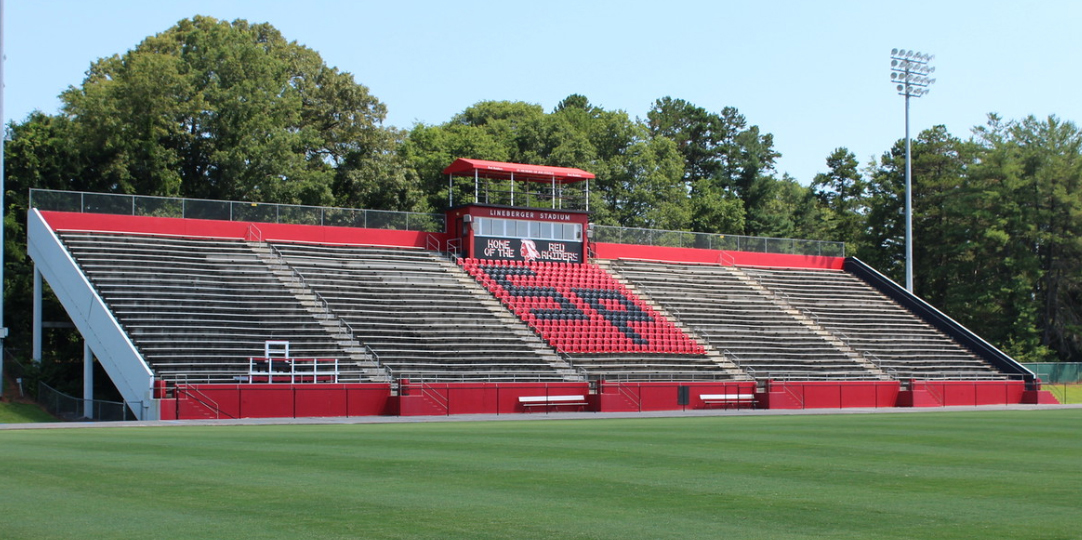 Total capacity: 5000


Total capacity Home: 3500


Total capacity Visitor: 1500


Biggest crowd estimate: 14,000+ for both 1999 playoff game vs. A.L. Brown and 1994 playoff game vs. Shelby


Dedicated: 1974


Construction Period: 1973-1974


Benefactor: Lineberger family of Belmont, NC


---
2022 Internet installed in pressbox and fieldhouse / pixelot streaming camera installed / pressbox canopy replaced.


---
2021 Replaced PSL Seating.


---
2020 Replaced Sponsorship Banners.


---
2019 Replaced Scoreboard.


---
2016 Track re-lined and marked.


---
2015 Concrete steps on the home side were re-formed with new concrete and handrails were added.


---
2014 SP was layered into the PSL seats with new black seats.


---
2012 Major Renovations due to stadium being condemned due to safety concerns.
2012 new stadium lights.


2012 home side reinforced.


2012 visitor side demolished and replaced with aluminum bleachers with the help of funding from South Point Athletic Department and the Big Red Booster Club.


2012 new concession stand for visitor side.


---
2011 new tunnel for players and coaches. New retaining wall on visitor side. New iron gate and fence on home side, new hospitality covers which will also be used as batting cages for girls softball.


---
2010 built storage facility on visitor side of womens restroom.


2010 had softball locker room built underneath visitor side of football stadium.


---
2009 renovated raider rack and large raider helmet.


---

.
2007 New goal posts installed replacing original goal posts.


2007 New stadium seats installed on 50 yard line for PSL holders.


2007-2016 Hospitality Area: catered pre-game meals area located in the south endzone.


2007 Original scoreboard, donated by Pepsi; new scoreboard donated by McKenney Family Dealerships.


2007 Originally sponsored by Rollins Insurance.


2007 Press box renovated; new paint and additional press row level built behind original press row.


---
2004 ticket book visitor side replaced.


---
2003 stadium fence built in 2003; New fence around field installed 2007.


2003 ticket booth home side replaced.


---
2000 Press box awning - Dedicated in the memory of Joe Steele. There is also an annual award bearing Mr. Steele's name.


2000 steps to awning - replaced ladder to press box roof.


---
1999 Sound system upgraded in 1999 by the Big Red Booster Club


---
1996 track repaved.